Tek Lite Essentials and Tek Essentials

with Tech Asia
These two courses are similar in their nature but have slightly different intent and application. Tek Lite Essentials would be best taken by somebody who either wasn't sure if they wanted to pursue technical diving and wanted some insight, or who was actually planning on taking their first course, such as IANTD Advanced Nitrox, and wants to be well prepared.
Tek Essentials is aimed at people who are already certified tech divers and need to review what they have learned before prior to taking a higher level course, perhaps after an absence from diving.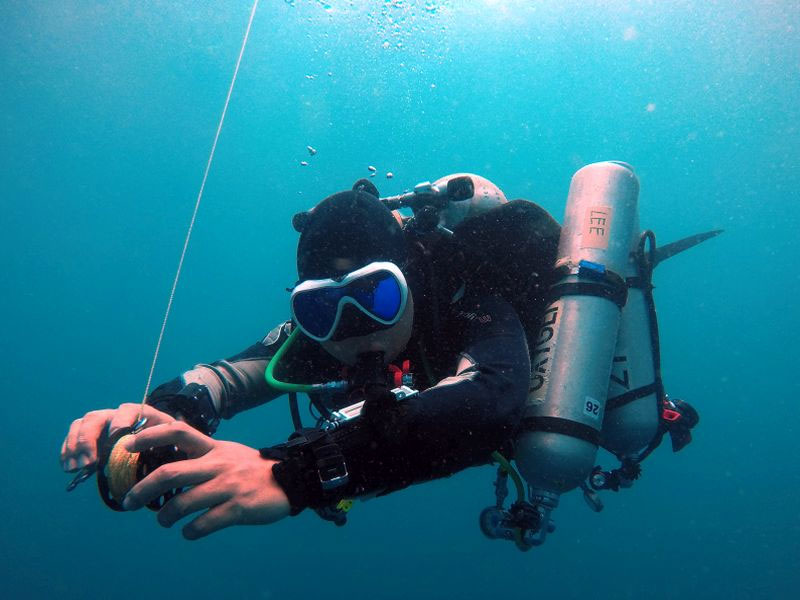 Prerequisites and Content for Tek Lite Essentials
Prequisites and Content for Tek Essentials
What You Will Learn
You will review and increase competency with your existing skills, as well as learn new skills which are applicable to more advanced diving. Through class discussion, land based drills and waterwork you can expect to :
Develop buoyancy, trim and propulsion skills.
Refine and expand all fundamental diving skills.
Improve team diving, situational awareness and accident prevention abilities.
Better understand streamlining and equipment configuration.
Enhance your dive planning and gas management knowledge.
Learn more about decompression and ascent safety.
Consider the effect of breathing technique on diving gases and stress management.
Be fully prepared to go forwards to more challenging diving levels.
Note: As with other IANTD programs, the diver must complete and pass the written examination, complete all open water requirements efficiently and safely, and meet all criteria on the final Course Evaluation Form in order to be certified.
Equipment, Materials, What's included?
You will find details of what is included and not included across all IANTD courses on the Overview page.
The IANTD Essentials courses are taught in double tanks or sidemount depending on your needs, with the instructor using the same equipment to ensure clarity of skill demonstration. The manual is available in pdf format.
Course Options and Durations
These courses can be taken as stand alone programs or combined with actual technical courses.
For Tek Lite Essentials allow two days if you have previously completed Recreational Essentials Diver, or three days if you have not. For Tek Essentials allow two days if you have already taken Tek Lite Essentials, three days if you have not.
When combined with a higher course these will normally add two days to the total training time. For example Tek Lite Essentials with Advanced Nitrox, allow six days altogether rather than just four days for Advanced Nitrox only.