The PADI Tec Sidemount Diver Course with Tech Asia
The PADI Tec Sidemount course teaches the use of more than two tanks in Sidemount diving, as would be applied in technical diving situations. In itself it doesn't train you as a technical (decompression) diver but it does present the techniques required. It can of course be combined with other open circuit technical training such as Tec 40 and Tec 45, or applied to these levels of diving if you are already qualified.
Prerequisites:
Be certified as a PADI Advanced Open Water Diver or equivalent.

Have logged 30 or more dives.

At least 18 years old.

Certification as a PADI Enriched Air Diver is recommended.
Duration and Scope of the Course
The course takes four days to complete and has one confined plus five training dives. Besides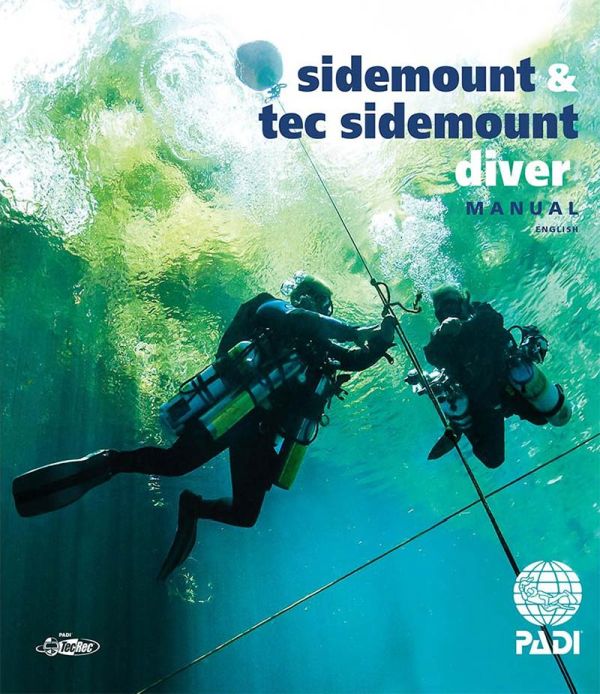 knowledge and practical sessions on equipment set up, the dives made during the course cover such areas as entry/exit considerations, long hose gas sharing, managing free flows, gas switch procedures to decompression gases, stage tank removal and retrieval, swimming with tanks oriented forwards, decompression gas emergencies and so on.
Equipment and what is included
Properly rigged tanks with left and right valves will be provided and if you don't have your own equipment we will supply regulators and a sidemount harness and BCD. You will need your own personal diving equipment (mask, fins, boots and suit etc) for the course.
The PADI Tec Sidemount manual is the required manual for this training. You can find complete details of what is included in all PADI courses on the Overview page and course prices here.
For more information about this or other PADI courses have a chat with one of the Tech Asia Team members.