TDI Intro To Tech Course

with Tech Asia
Whether you're not sure about Technical Diving and want to find out more without a huge commitment, or you are already certified and want to revisit and improve your basic skills and knowledge, this course is what you are looking for!
TDI Intro to Technical Diving discusses equipment configurations, and lets you spend time on basic skills such as buoyancy, trim, propulsion, situational awareness and team skills. It is conducted over three days including knowledge development, land drills and three open water dives. If combined with a higher level technical course this may add only two days as some sections overlap. Ask us for details. TDI eLearning is available.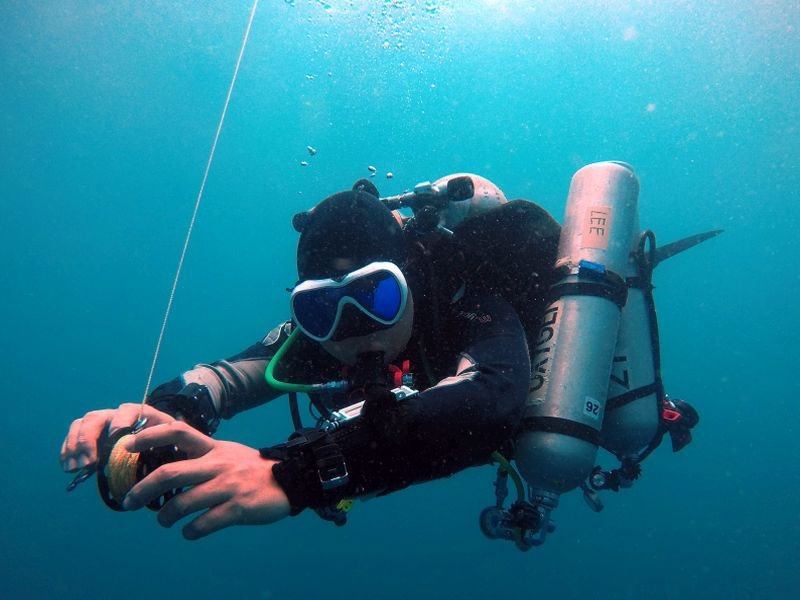 While not a requirement, this course is highly recommended before taking further technical courses such as TDI Advanced Nitrox & Deco Procedures, and can be combined with these programs.
Prerequisites

Any certified diver with proof of 25 logged dives may take this course.
Miniumum age is 18 years old or 15 with parental consent.
Program Limits
No dives deeper than the students previous certification allows, or a Max Depth 23m/75ft , whichever is shallower.
A total of three open water dives will be made during the course.
What You Will Learn
Become a more proficient diver by gaining a better understanding of advanced dive planning, of what equipment will help you in the water, and by improving your awareness and gaining or refining some more advanced diving skills that will translate to both better technical, and safer recreational diving. In class, during drills and in water you will work on :
Equipment configuration, buoyancy, swimming and streamlining technique.
Anatomy and physiology, and their role in diver safety
Review of diving physics
Dive planning and gas management
Introduction of routine skills required in technical diving, as well as simple emergency management skills.
The Scuba Gear You Use
The TDI Intro to Tech course can be taught in single or double tanks depending on the goal of the student (for examplea recreational diver seeking to improve basic diving skills need not use double tanks). Tanks and weights are included and Tech Asia will also include use of a backplate and wing and regulators for the course if you don't have something suitable of your own. You will need your own personal equipment (suit, mask, fins, computer or depth gauge/timer and so on) or need to rent these items if you don't have them. Specialized items such as Surface Marker Buoys and Spools are available for purchase from Tech Asia or for a small rental fee.
The Learning Materials You Need
Course Materials are included in our course fee. TDI offers two options here. Either we can provide you with the Intro to Tech manual in hard copy for you to read when you arrive at Tech Asia, or, you can sign up for the eLearning option and get ahead before you travel. Coming soon is a pdf version of the manual which will also be included for download with the eLearning option.
Please note that eLearning does NOT replace the instructor presentations in the course. It allows you, like reading the manual, to be better prepared on arrival. If opting for eLearning we will issue the instructions and codes to access it upon receipt of a small deposit.
For all your learning materials and equipment, contact Tech Asia