El Galleon Beach Resort

Puerto Galera
Just a couple of minutes walk from Tech Asia on Small Lalaguna Beach
Our first choice for accommodation would be to help you with a room at El Galleon Beach Resort almost nextdoor to the dive shop.
El Galleon is a friendly beachfront resort nestled on Small Lalaguna Beach a couple of minutes walk from us. They offer a wide range of room types suiting all needs and budgets, from individual traveler to families. Amenities include a full-service spa, beachfront restaurant, two bars and a swimming pool. Tech Asia guests receive special rates at El Galleon.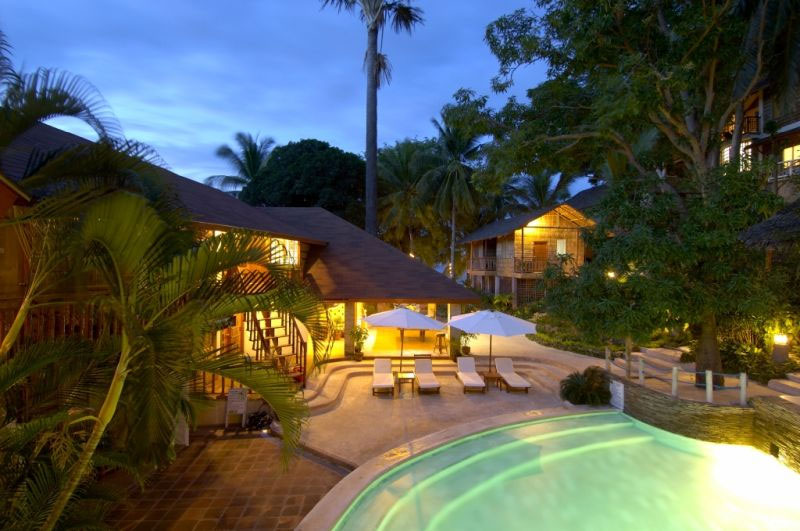 If you have recreational diving friends or family members with you, it's also a perfect choice as El Galleon has it's own in house Dive Center, the renowned Asia Divers, a PADI CDC (Career Development Center). It's run by some of the most experienced staff in the business, and operates from its own private pier which makes diving with them as smooth and comfortable as you could possibly ask for. Four scheduled dives a day plus night dives go out from here which should keep everyone happy whilst you are out and deep diving with us...timing is such that you'll still get your lunchtime surface intervals back at the resort together with your friends.
El Galleon Room Features and Amenities
The rooms and the resort offer the following facilities and amenities :
Beachfront resort in Puerto Galera, two minutes on foot from Tech Asia.
30 air-conditioned rooms with majestic views of Sabang Bay and Small Lalaguna Beach.
Swimming pool, Spa, two bars and free Wi-Fi.
Fully stocked minibar.
Flat screen, Cable T.V. in all rooms.
In-room safety deposit box
Coffee and tea making facilities in all Poolside, Seaview and Penthouse rooms.
PADI Career Development Center and dive shop located on site.
Restaurant extends to the water's edge, offering great value European and Asia cuisine.
Sightseeing day trips, golfing, sunset cruises, beach BBQ can all be arranged.
Activities
Beyond scuba diving with either Tech Asia or Asia Divers, a range of activities to suit non-divers can be arranged. Take your pick from Island hoppng and Beach BBQ's, Sunset Cruises, Trekking and visits to indigenous villages, watefalls, kayaking and river rafting. There's also a Golf course, mountain biking and more. Have a look here for ideas!
Information
We can put you in touch with reservations if you contact us or you can simply send an email to admin@asiadivers.com and arrange direct. El Galleon will also be able to help you with travel arrangements when you make a booking.
Complete and up to date information will be found on the El Galleon and Asia Divers website.