In the mid-to-late nineties as technical diving found the Philippines, cave exploration experienced something of a flourish. Alex Santos, the IANTD franchise holder at the time, was the driving force, and alongside him much of the time was Ralph Joerger, the man responsible for the idea behind this project. Travel was hard, information scarce, and the pool of suitable divers was extremely small, but Alex persevered.
He had two or three very notable discoveries, but also time after time was finding promising-looking springs that pinched down quickly to impassable cracks. Time, effort, and money were going in, but not enough results were forthcoming. Exploration and hopes faded away.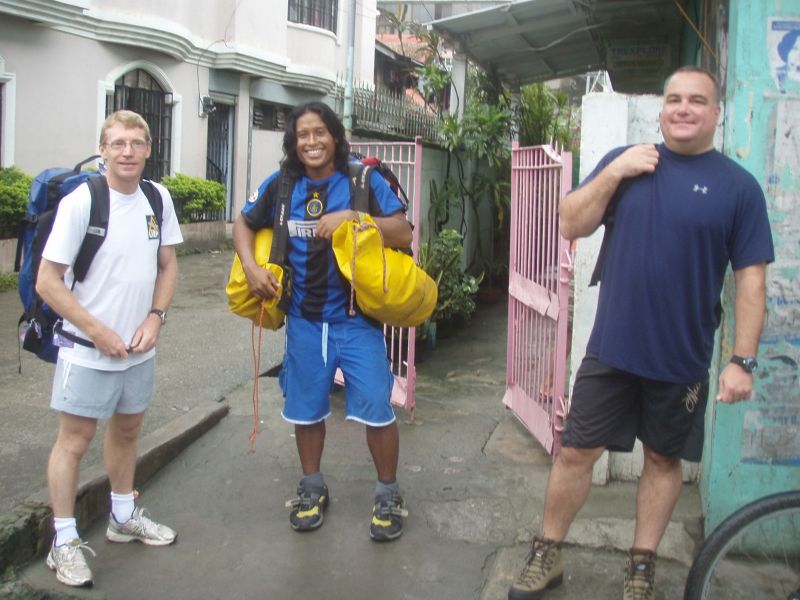 Nearly a decade later a new chapter began.
Over sunset refreshments one evening, Ralph casually pointed out that there was a dry cave system with 27,000 meters of explored passage in the rarely visited province of Western Samar. It turns out he had been walking around with his head full of these snippets of mind-boggling information for years but hadn't thought to mention them. This fascinating revelation was made in front of newly GUE trained cave diver Steve Cox, and Dave Ross, owner and operator of Tech Asia.
Both were on the lookout for something to do, since an unforeseen return to civil war in Sri Lanka had just wiped out plans they'd made to run an exploration on the HMS Hermes there. We bought Ralph more beer to keep him taking, and then out came the maps and topographic charts, revealing Samar to be a large, Pacific-facing island in the central Philippines with absolutely nothing in the middle of it except coconuts, Communist insurgents, and reportedly, limestone. A project was born.
However, this wasn't a situation in which we had a particular known cave to explore. Instead, we faced a rugged and remote island where flooded caves and springs were a mere possibility, not a given. We couldn't just ask the locals up-front where to go cave diving, because for the most part they don't like caves and can't understand anybody wanted to go in such snake-infested places in the first place. What Ralph had experienced elsewhere in the past was that they either don't know or are reluctant to share cave locations. We needed to find a solid local contact.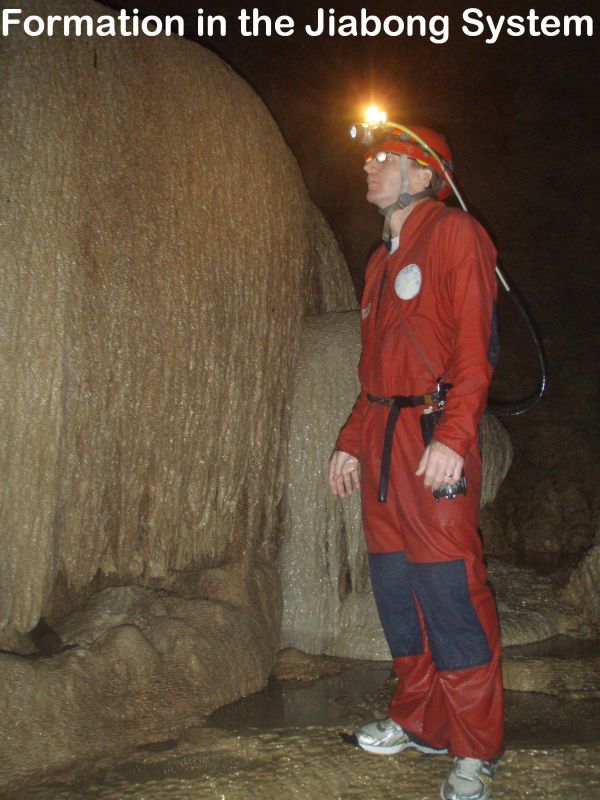 Steve subsequently located Joni Bonifacio, who operates Trexplore out of Catbalogan City in Western Samar; and had been facilitating dry cave expeditions for European speleologists for years. Joni also helped Thailand-based cave explorer Bruce Konefe who had an interest in Samar for a while and had scouted the area before us. Joni seemed like a good start, and in late 2008 he met Steve and Dave for a weekend's look-around. It was a fascinating experience; but the adventure involved trekking, not diving. At the end came a valuable lesson. Joni was a passionate dry caver; and his notion of what cave divers would want to explore were the sumps that impeded his own exploration efforts. So his ideas at the beginning weren't aligned with what we needed, but the discrepancies in our thinking were soon to be ironed out.
He took us to his signature caves, which presented two distinctly different traverses: Jiabong's winding passages resembled the beauty of a Mexican cave, without any water in it; and Calbiga was simply breathtaking in scale, essentially a hollow mountain. Jiabong had sumps that were roaring underground rivers, rising visibly as the rain pelted down outside. The other, Calbiga, if one chose to navigate the "Snake Room," had a silty-looking flooded chamber now a full three-hour trek from even the nearest dirt road. Notwithstanding the beauty of these spectacular places, they amounted to quite unsafe diving opportunities to say the least, and coupled with the access logistics, were telling us it would be best to try elsewhere.
The lucky break though came on the way out of Calbiga. Filthy, partly with mud and sweat, but mostly with pre-Covid bat excrement, Joni lead us to a small creek with a concrete pumping station to wash up; there a woman was doing laundry in a strong outflow of cool clear water, unlike anything we'd seen in the sumps. This was a true spring, spoiled by being concreted over, but a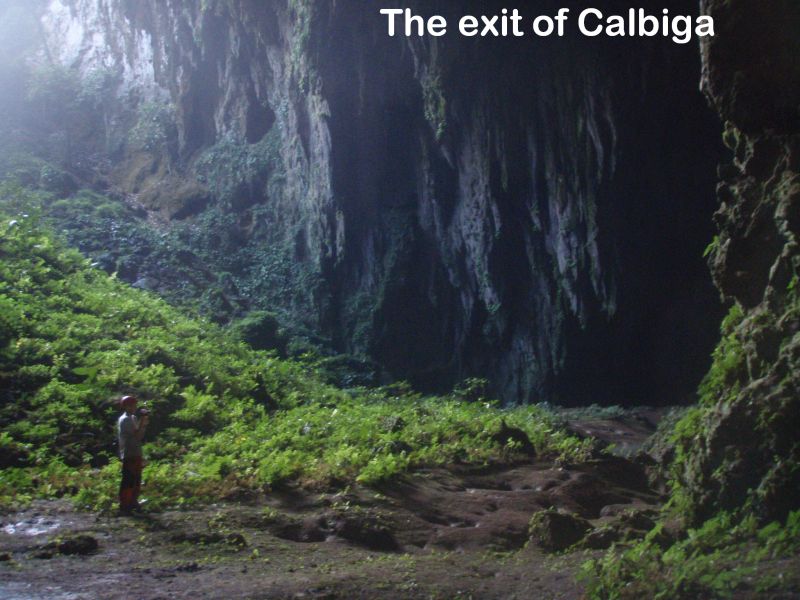 spring nonetheless.
"Where does that water come from, Joni?"
"I don't know, why?"
"Are there any more like this?"
"Yes, they're everywhere….why?"
And now we began to understand each other. Joni's interest was dry caves, for which Samar is truly remarkable. In his mind, cave diving meant the opportunity to pass the sumps that hindered his efforts. For us, it meant a hole in the ground with clean water spilling out of it. With this mutual understanding in place, Joni went to work on his research and called us up a couple of months later with his suggestions for phase two.
In February 2009, he put together a five-day itinerary of springs for Ralph and Dave to check. Samar has no dive shops nor had known compressors at that time; the goal on this trip was to evaluate whether there was anything that would justify bringing our own gear on what amounts to a hard four to five day round trip by road and ferry. For now, mask, fins, snorkel, and a Scout light it was. At the end of the week, by either free diving or just observing sheer volumes of outflow, we had four springs in the books that led us to believe there was something here worth stepping up the project and bringing tanks for. Gaining that information, though, was not without its odd experiences…..
How this developed from here, have a read of Part Two.